➡ Actualizaciones del Bono escolares: Click AQUÍ
SUMMER HAS BEEN extremely busy for construction bond projects, with activity at eighteen school sites and two district facilities. The largest challenges for the summer has been a number of unforeseen conditions at the middle schools, but those projects should be completed for the start of school with one exception, the locker rooms at North Albany Middle School.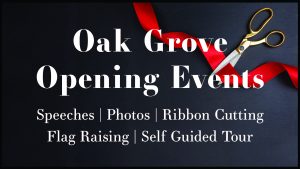 The major good news of the summer is the completion of Oak Grove Elementary, the replacement school for the old Oak Grove building, which will open before school starts on August 29 with a public ribbon cutting ceremony and self guided tour. Please join us at 3:30 p.m.
Meadow Ridge Elementary is a brand new school for 600 students and is about three quarters through construction, with a completion date in early 2020.
The big middle school projects are the upgrades to Memorial and North Albany's CTE spaces. Memorial received a modification of an existing science, leadership, food science, and communications classroom to create a new science lab, fabrication lab, maker space, and digital lab. North Albany Middle is having existing an art classroom and four other classrooms modified into CTE labs and a classroom.
The bond projects for South Albany High School include the development of an auxiliary gym, theater upgrades, and the renovation of career technical education (CTE) classrooms, including the addition of new CTE spaces. Completion is scheduled for 2020.
At West Albany High School, the developments will relieve crowding with the construction of an auxiliary gym, CTE spaces, a student commons, and an auditorium, which will be available for use by the entire district. Completion in Fall 2020.
Critical facility upgrades continued in Summer 2019, which included projects such as new roofing, restroom remodels, the replacement of water lines, etc.
Thank you, voters! ◊
---
El verano ha sido extremadamente ocupado para proyectos de bonos de construcción escolar, con actividad en dieciocho escuelas y dos instalaciones del distrito. Los mayores desafíos para el verano han sido una serie de condiciones imprevistas en las escuelas secundarias, pero esos proyectos deben completarse para el comienzo de clases, con una excepción, los vestuarios de la escuela secundaria North Albany Middle School.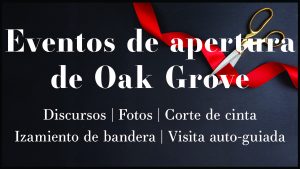 La principal buena noticia del verano es la finalización de la escuela primaria Oak Grove Elementary, la escuela de reemplazo para el antiguo edificio de Oak Grove, que se abrirá antes de que comience las clases el 29 de agosto con una ceremonia pública de corte de cinta y una visita auto guiada. Únase a nosotros a las 3:30 p.m. (la invitación está en la página dos de este boletín).
La escuela primaria Meadow Ridge es una escuela completamente nueva para 600 estudiantes y tiene aproximadamente tres trimestres de construcción, con una fecha de finalización a principios de 2020.
Los grandes proyectos de la escuela secundaria son las mejoras a los espacios CTE de Memorial y North Albany. Memorial recibió una modificación de un aula existente de ciencias, liderazgo, ciencias de los alimentos y comunicaciones para crear un nuevo laboratorio de ciencias, laboratorio de fabricación, espacio para fabricantes y laboratorio digital. North Albany Middle tiene un aula de arte y otras cuatro aulas modificadas en laboratorios de CTE y un aula.
Los proyectos del bono escolar para South Albany High School incluyen el desarrollo de un gimnasio auxiliar / espacio multipropósito, mejoras de teatro y la renovación de aulas de educación técnica profesional (CTE), incluida la adición de nuevos espacios CTE. La finalización está programada para 2020.
En West Albany High School, los desarrollos aliviarán la sobrepoblación con la construcción de un gimnasio auxiliar, espacios CTE, un área para estudiantes y un auditorio, que estará disponible para su uso por todo el distrito. Terminación en el otoño de 2020.
Las remodelaciones críticas de las instalaciones continuaron en el verano de 2019, que incluyeron proyectos como nuevos techos, remodelaciones de baños, reemplazo de tuberías de agua, etc.
¡Gracias a los votantes!